Wander is a retreat from the pace of everyday life, a place to disconnect to reconnect."
Shannon Hunter — Founder, Wander
Since 2019, DVXD and Studio Sophomore have partnered with designer Shannon Hunter to help realize her vision for a more sustainable, locally-focused, lakeside retreat in Ontario's Prince Edward County. Nestled among farms and markets and pristine shoreline, Wander was built as a place where friends and family could disconnect from their normal everyday and reconnect with each other through a retreat rooted in community and natural wonder.
UX Research, Strategy, Brand Identity, Ecommerce, Web Development, Mobile App
A connection to community
Through user research, we identified what guests' best travel experiences were and what they were missing. No matter their differences, everyone's best experiences reflected the same desire to more deeply connect with the local communities they visited.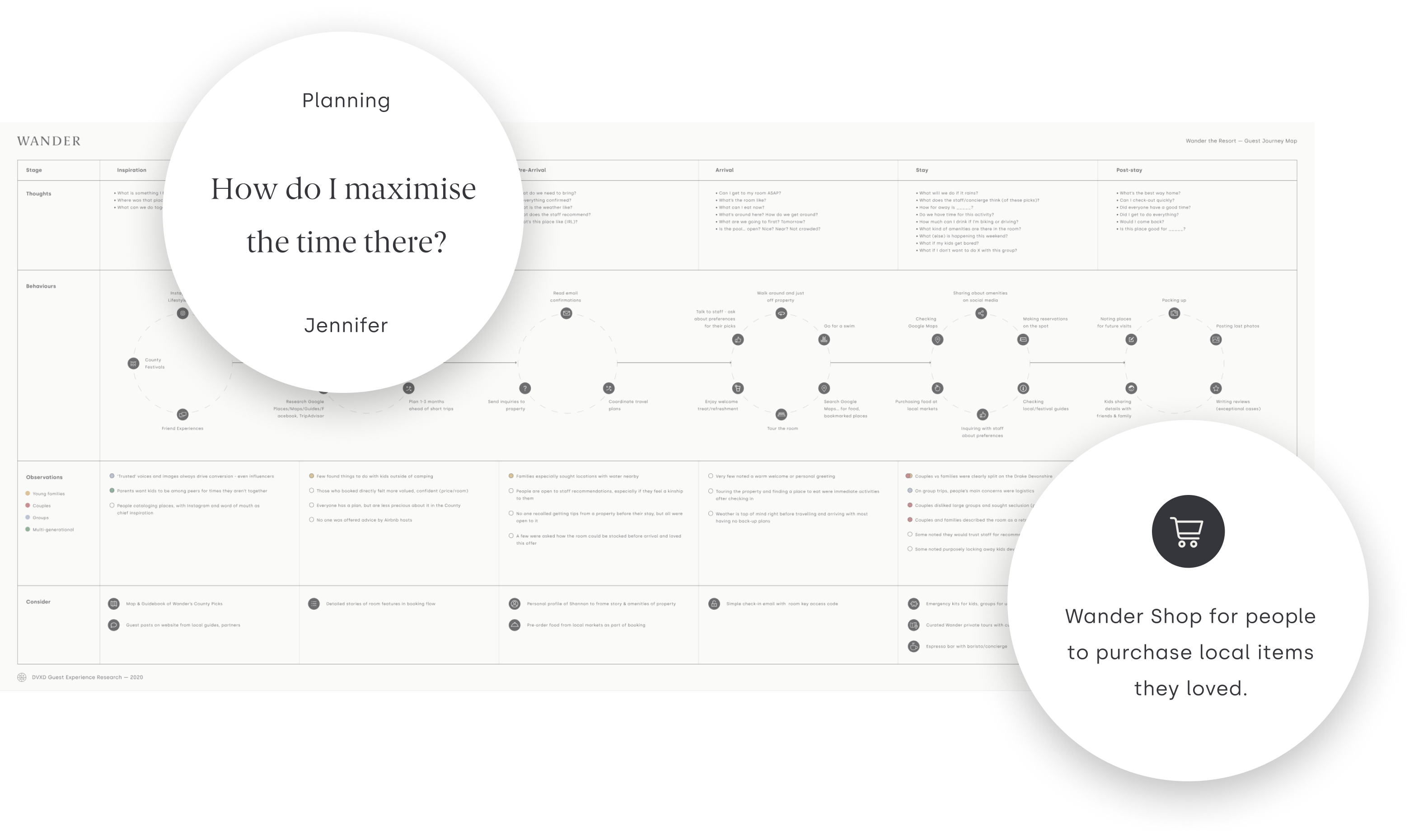 Discovery and play
With both the brand and the design system, we explored ways to invoke a sense of wandering and togetherness Solitude, memory, and location
Inspired by the vision of Wander to foster deeper relationships by escaping to Prince Edward County, we introduced small moments of seclusion, proximity, nostalgia, and geography into the design.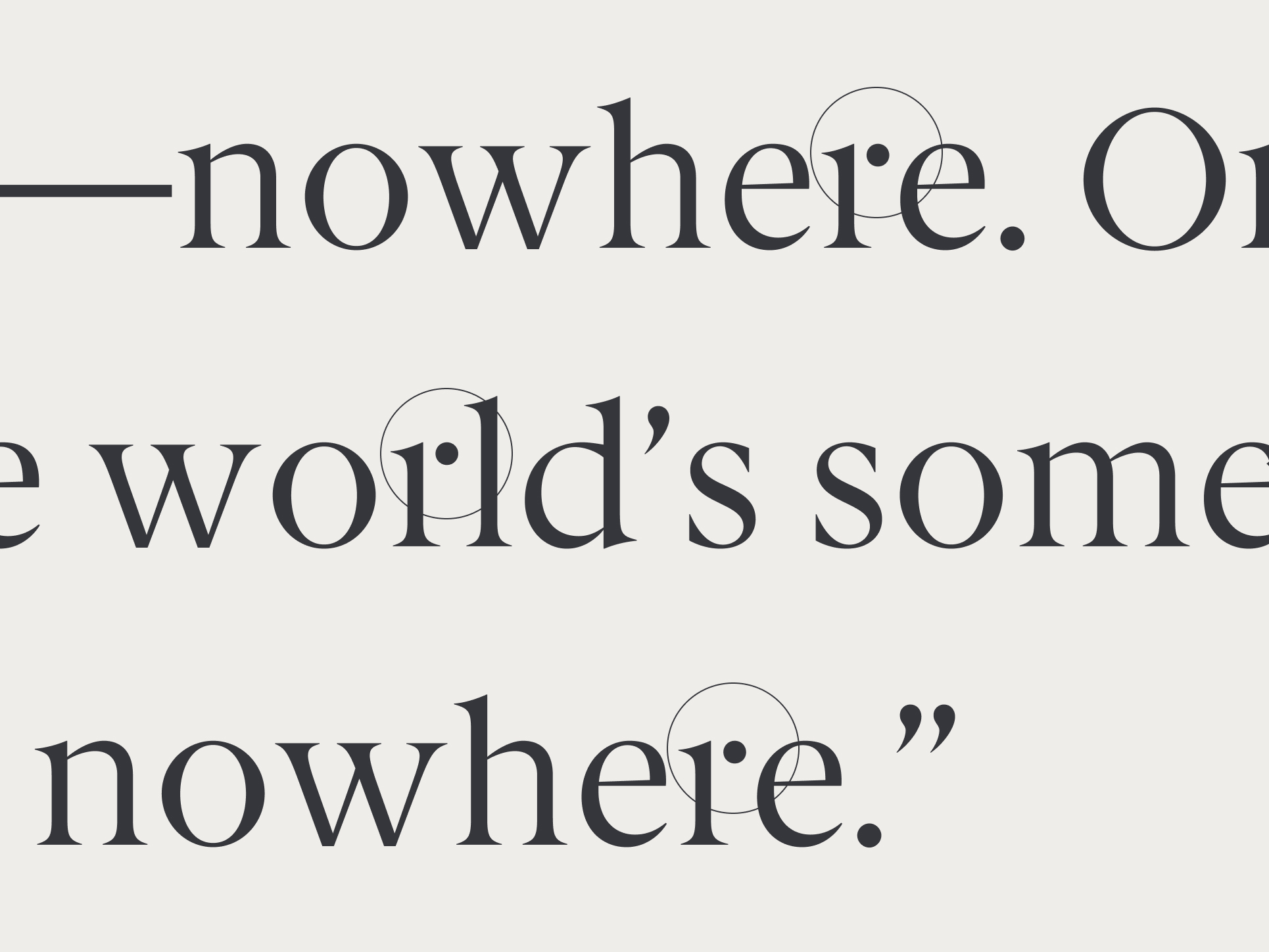 Berlingske was chosen for its separated terminals, representing moments of solitude.
Wander is the ideal host in the county, uniting people, places, and experiences to create future cherished memories.
Josiah Bilagot — Design Director, DVXD
Let the resort speak for itself
Each cabin is a testament to the care and thoughtfulness of Wander. From interior materials, custom dishware to sustainably-minded toiletries, the resort is a feast for the eyes—various formats of displaying images and content showcase the many moments to experience.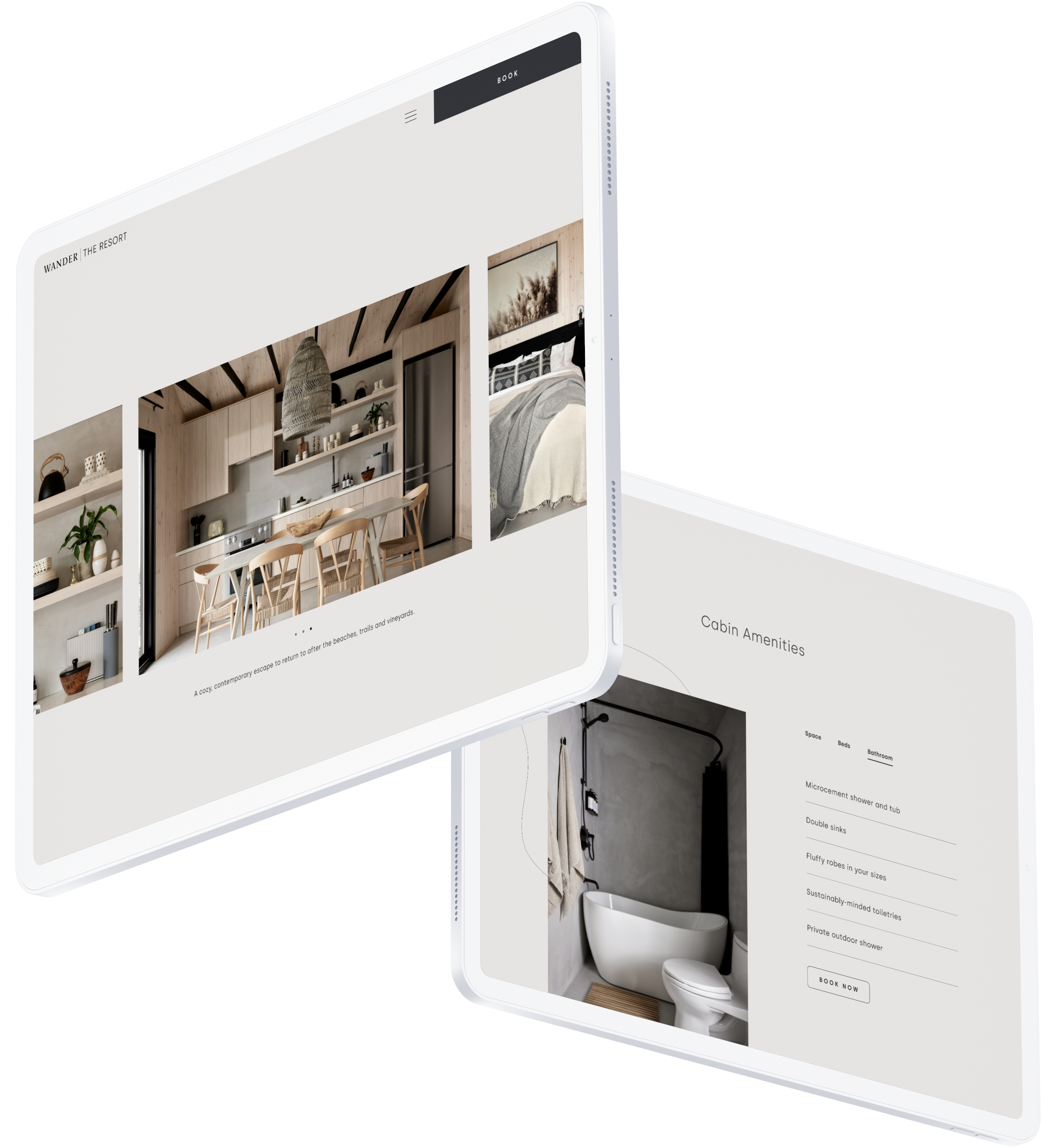 Local wisdom and recommendations
As a local resident, Wander has deep insight into the best the county has to offer. We created the iOS app Wander the County as an expert guide to the area. Through curated itineraries, small-business partnerships, and a geo-located map, Wander's network, knowledge, and services are placed in the hands of their guests to discover.
Guide to Prince Edward County

—

Explore the best of Prince Edward County from the perspective of Wander through a live map and recommended itineraries.
Elevate your stay

—
We positioned the iOS app as the hand-held portal to everything Wander from private dinners to housekeeping and childcare.
Shortly after the website launched, Wander sold out for the entirety of 2021, and world-renowned publications took notice.
Derek Vaz — Principal, DVXD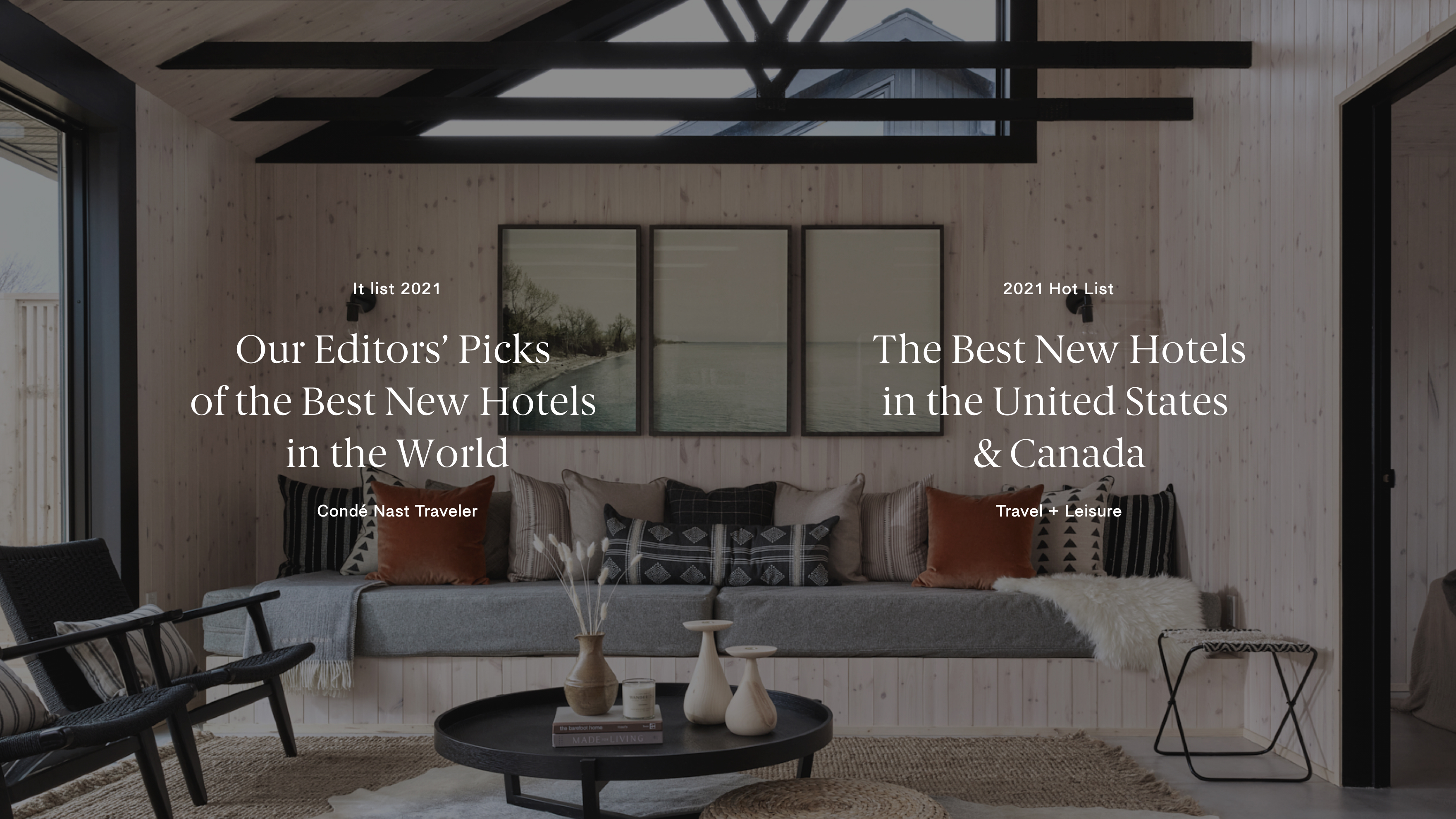 Intimate connections at distance
As a global pandemic transformed the world of travel, the desire for an escape to reconnect with nature grew, as with the challenges of guest safety and support of local businesses and their communities. Through the site, contact-less check-in, e-commerce store, and the iOS app, Wander is able to thrive and offer a high-touch experience through contactless interactions. As a continued partner, we steadily enhance the experience for guests to deepen their connection to the county and one another.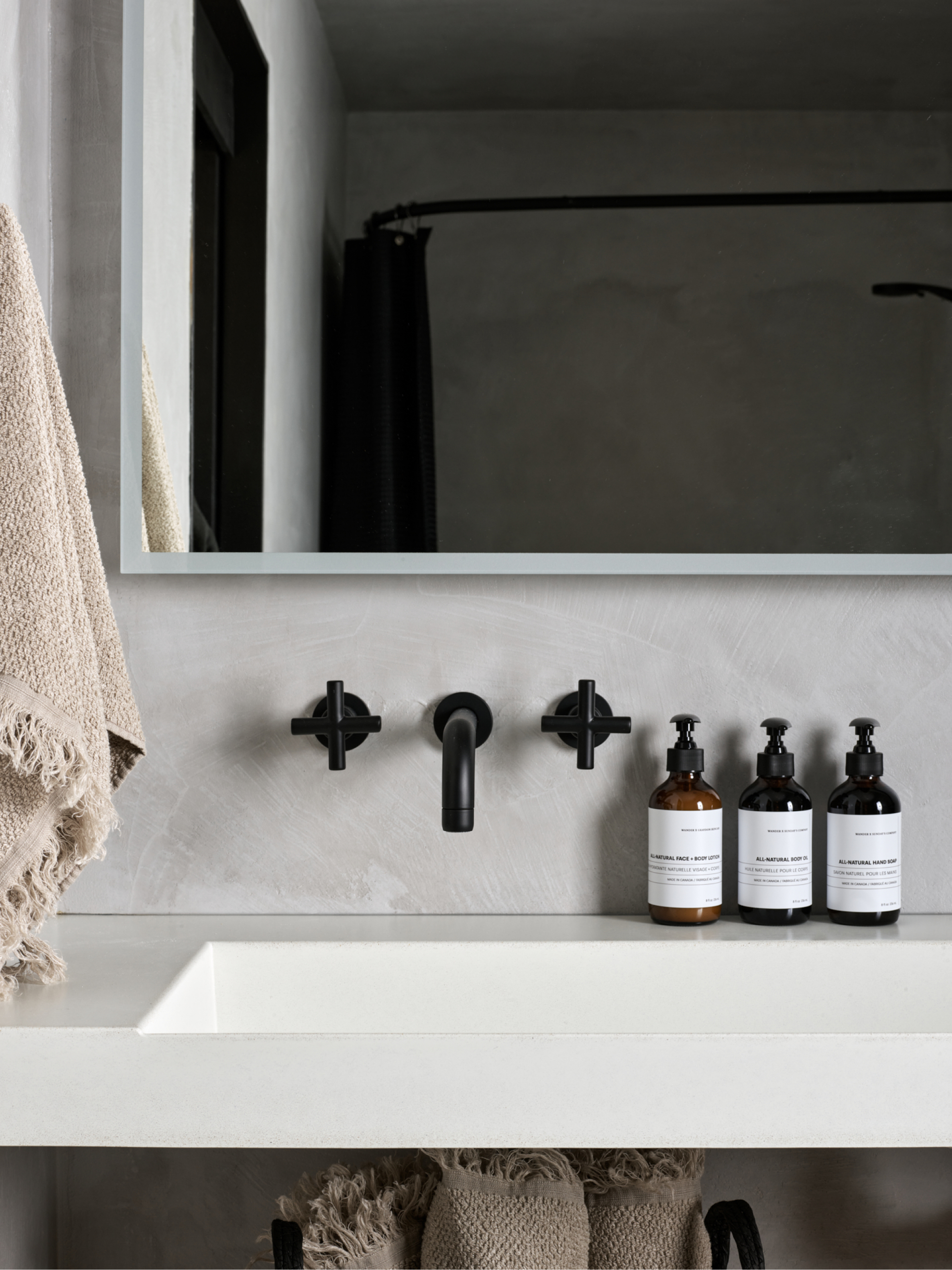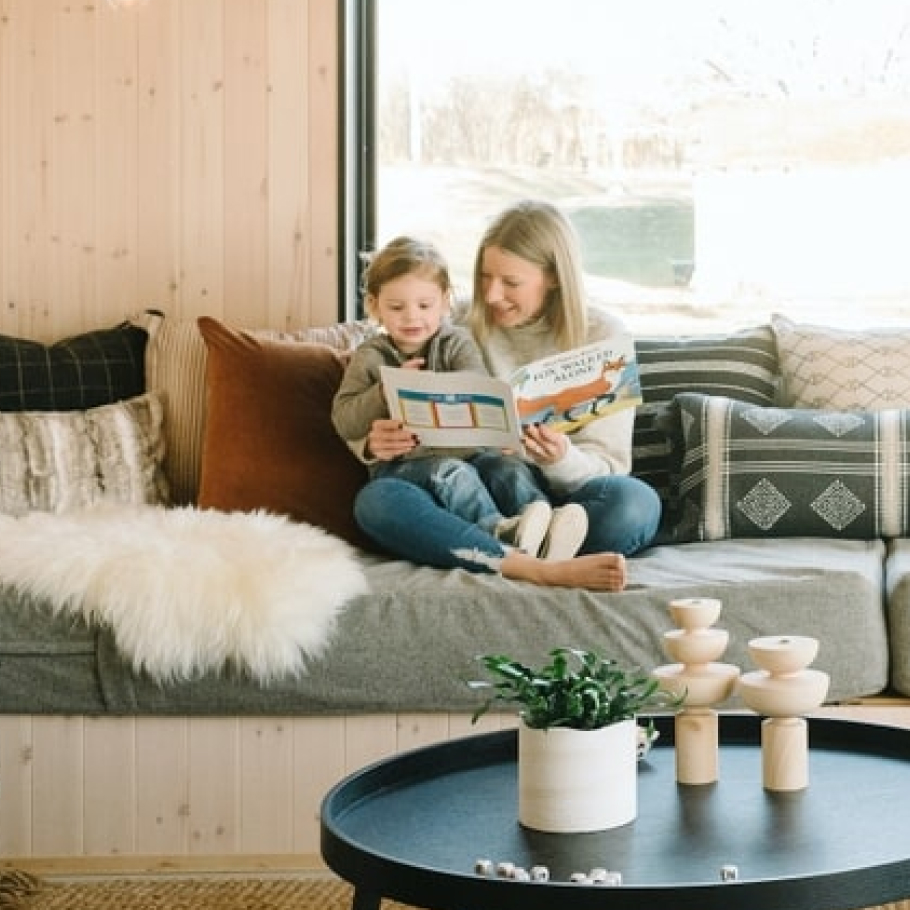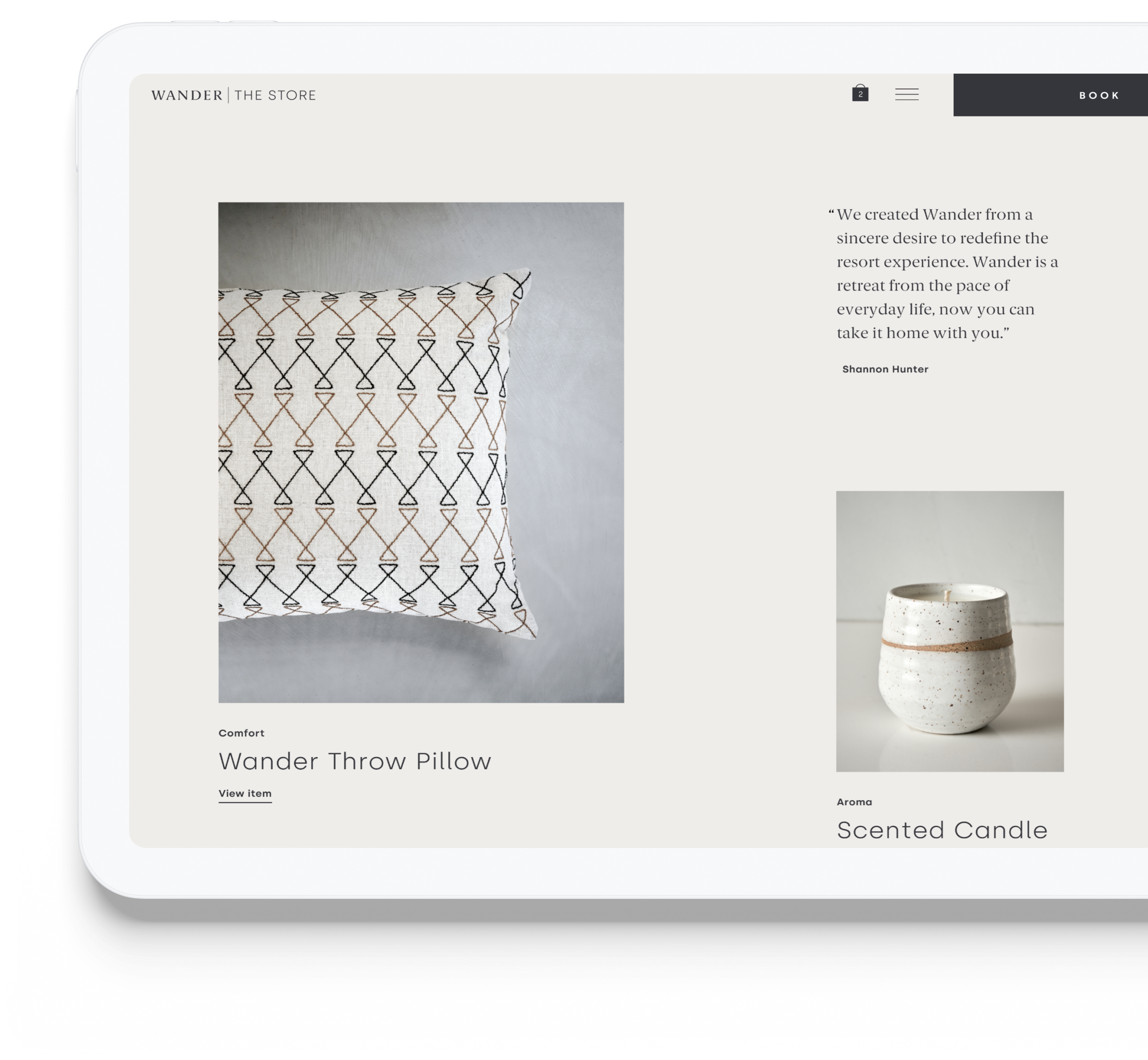 DVXD has felt like an extension of our team. They approach our work together with a deep sense of craft while also thinking about the bigger picture of our vision and the careful balance of building a resort rooted in a local community. We're happy to have them as ongoing partners as we continue to grow and evolve Wander."
Shannon Hunter — Founder, Wander the Resort