The idea of breaking down property into smaller bite-sized ownership so people can participate in the market just made sense."
Willow is Canada's first real estate investing platform, opening the door for all Canadians to invest in property. By examining the broad impact of fractional investing — including those already impacted by a housing affordability crisis — our goal was to ensure Willow's values of inclusivity, community building, and wealth equity were foundational to the brand and product experience.
Brand Strategy, Product Strategy, Product Design, Brand Identity, Design System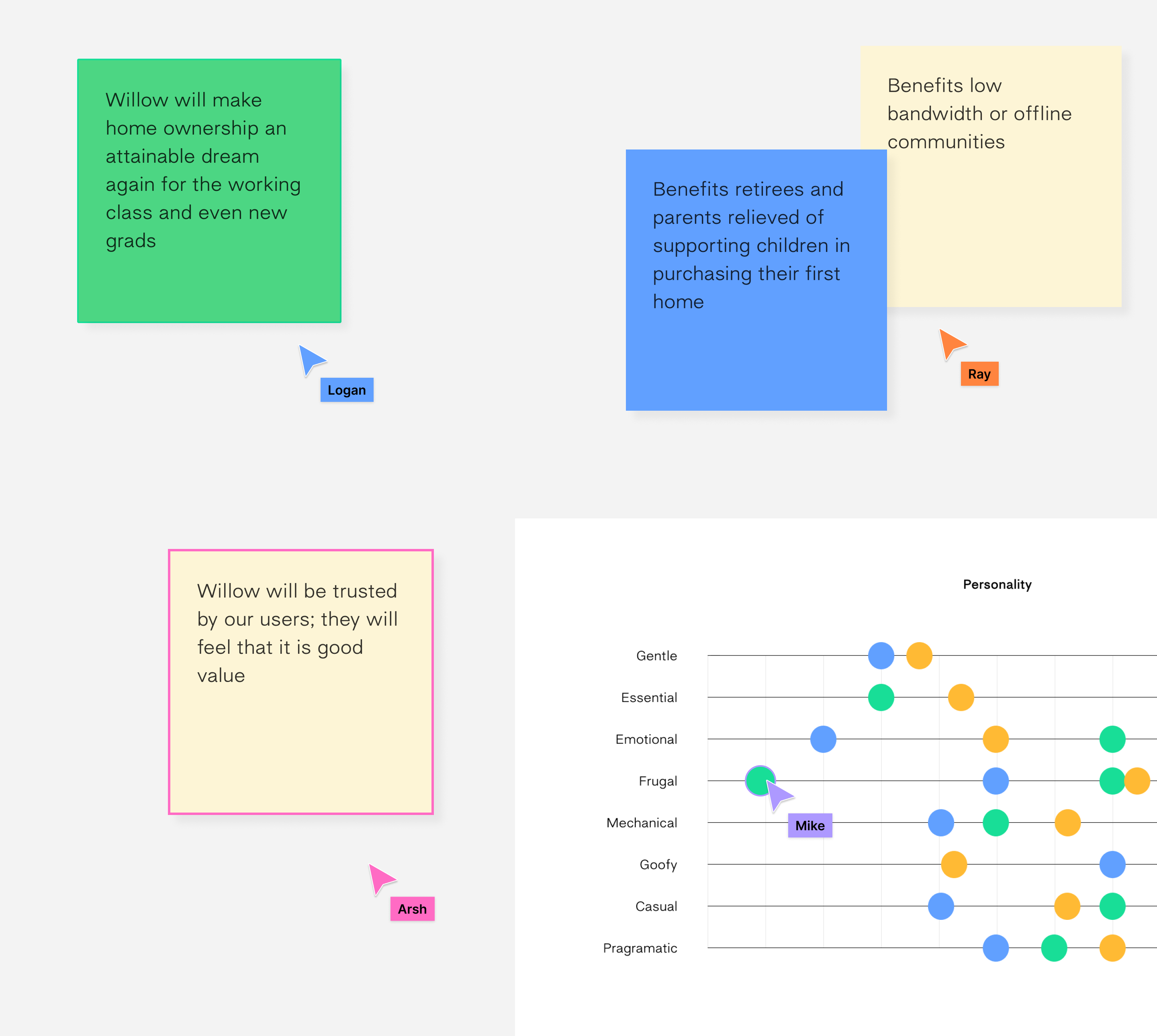 Willows are agents of stability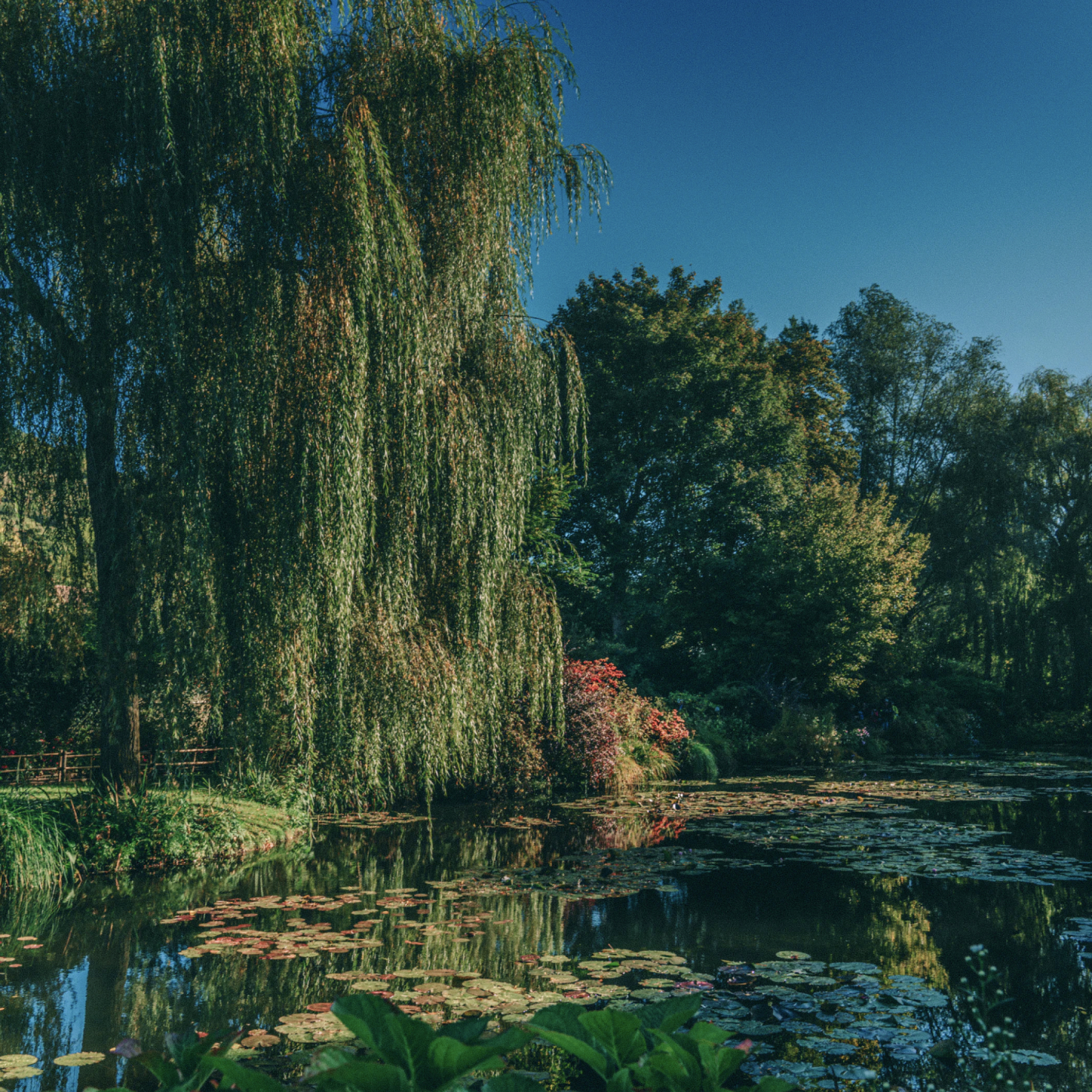 The logo is representative of a willow tree, which are often used to stabilize eroding river banks.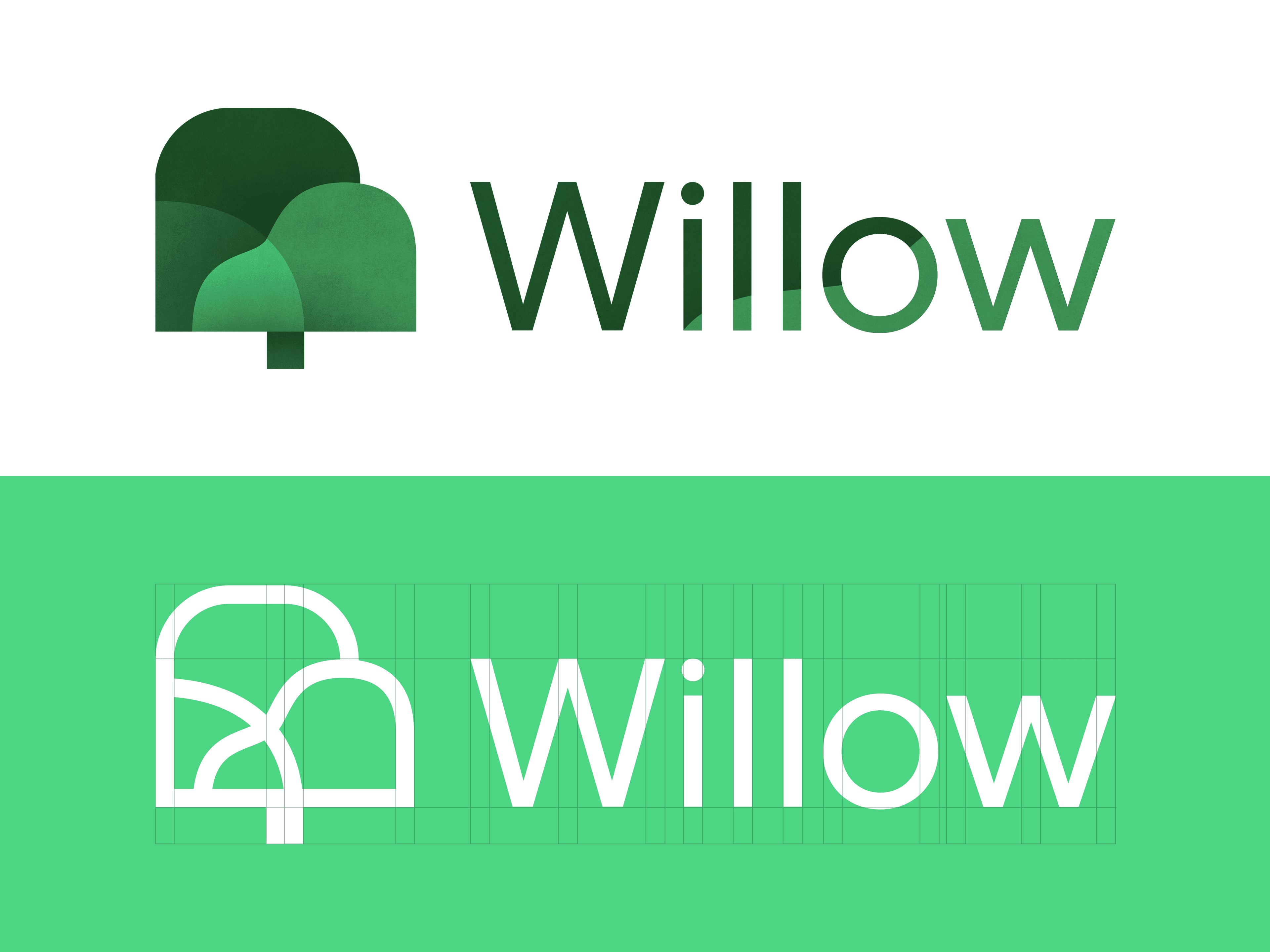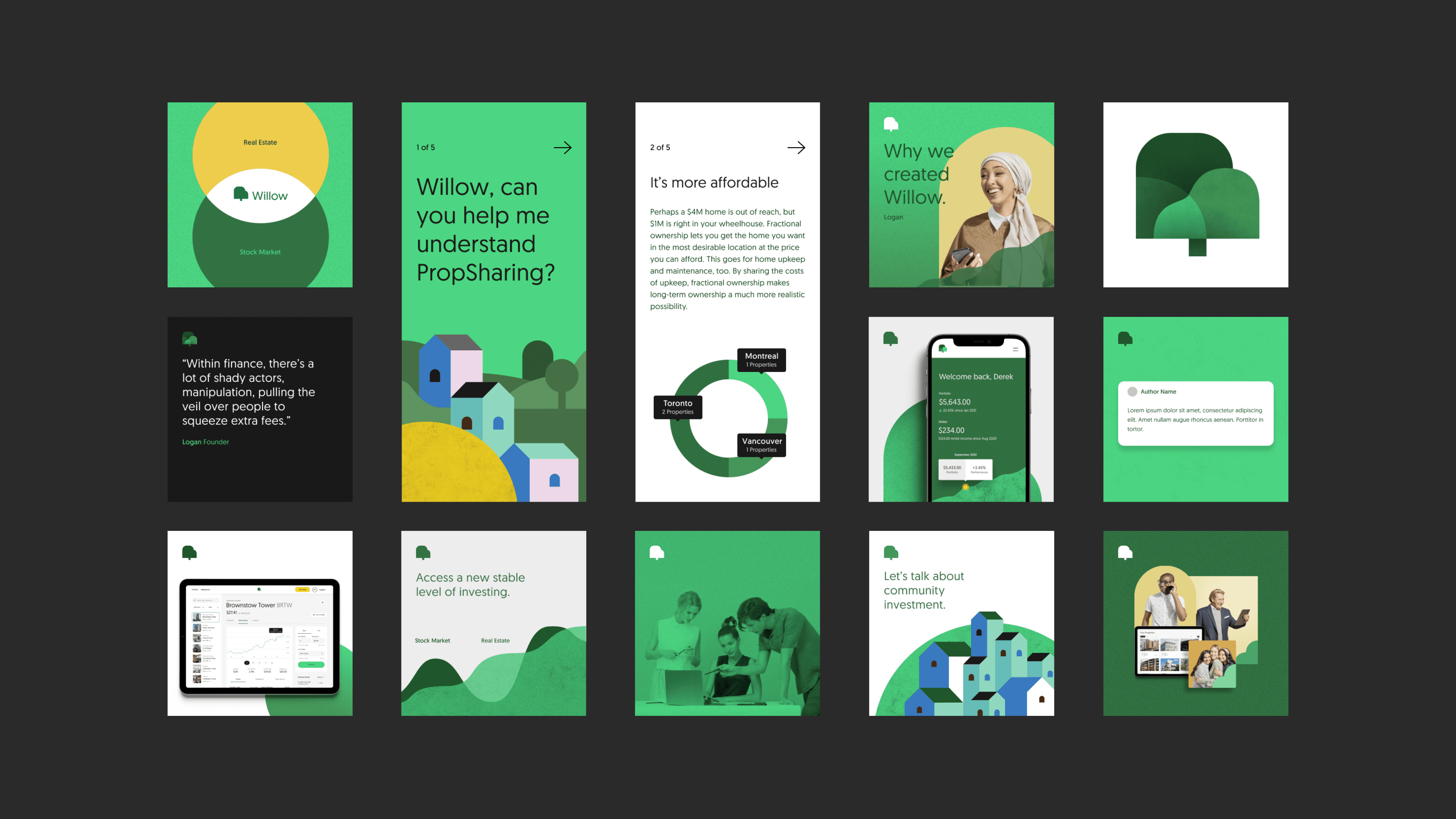 A comprehensive design system
In order to create a consistent and effective experience for future Willow products, it was necessary to establish a consistent UI system. We created a foundational visual and interactive language with accessible design practices at the forefront.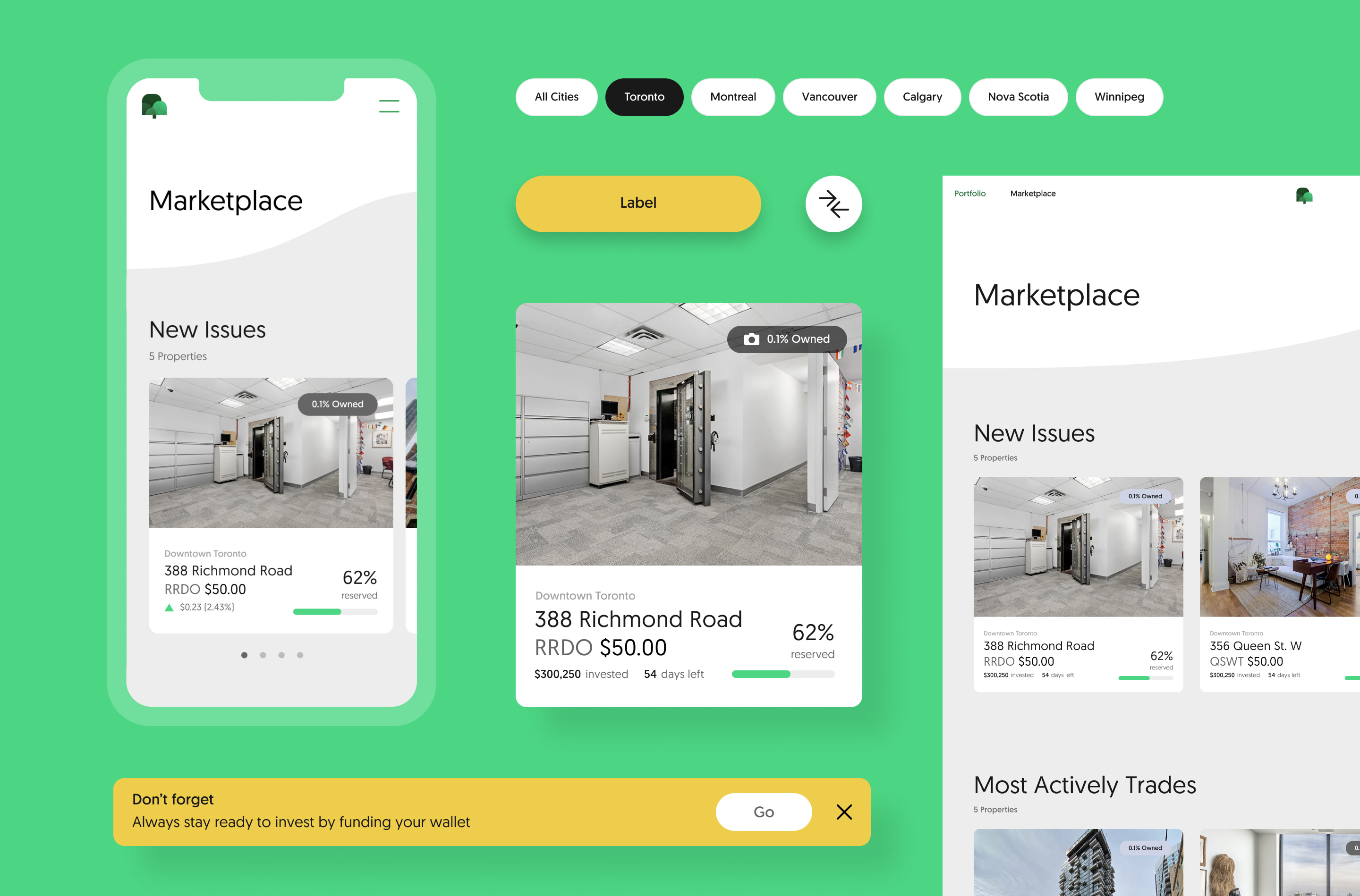 Bringing experience to life
Design and development worked in tandem to strike the proper balance between performance and flourish, underpinned by sustainability and accessibility.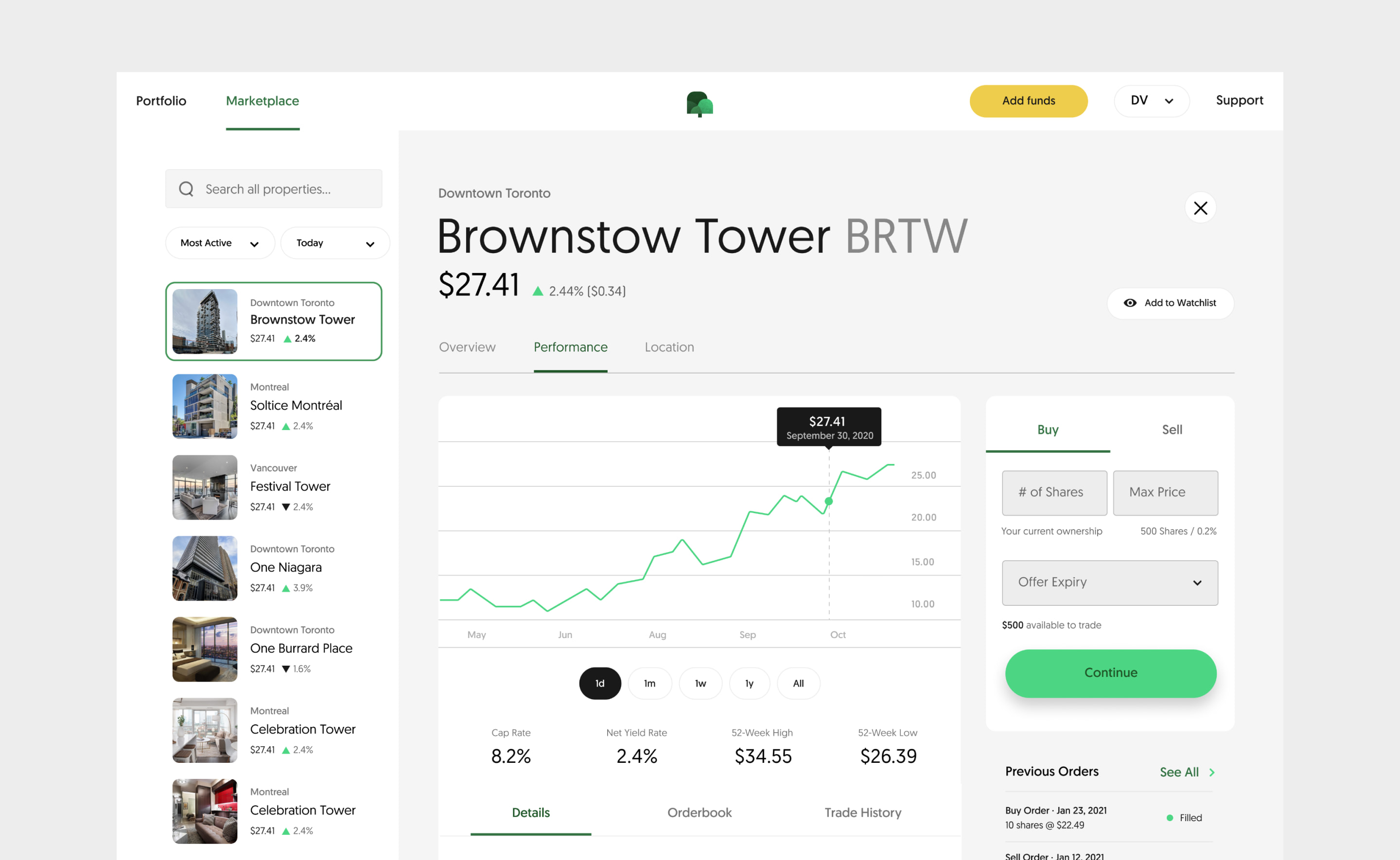 Built with efficiency in mind
We set guidelines for reference documentation for both designers and developers and laid a pipeline so the system can evolve responsibly and efficiently.
DVXD understood the transformative opportunity of our business immediately and have worked in tandem with our team ever since. Our shared values and energy to tackle this problem show in the product, and we are just getting started."
Arsh Singh — Marketing Lead, Willow