A Better Version of Ourselves
In June, our team got together to discuss what the future of our studio would look like. We discussed the changing state of the world and what mattered most to us, both as individuals and as a design studio for social innovation. Following a big year of growth for us across all measures, we identified ways to hone our working model and plan some objectives.
Being a design and branding studio, it was important those changes were reflected in how we express ourselves. Our refreshed identity and website represent how our mission influences our people, culture, partnerships, and the outcomes they collectively create.
Empowering Communities for Shared Progress
When we started our studio over four years ago, the idea of integrating social impact into our design practice wasn't unheard of but still nascent, to some even naive. As we near the end of 2022, the business world has completely changed. Following the movement for Black lives, calls for Indigenous reconciliation, and rising attacks of hate against Queer and Trans communities, almost every organization has moved to make commitments to social justice and equity.
While these long overdue changes briefly accelerated us toward a more just society, the momentum we saw in the last two years has waned. A drawn-out pandemic, a tumultuous economy, strains on social support, and ongoing climate and geopolitical crises have tested how far these changes actually go.
To many, we are in dire times.
Where do we go from here?
As a team, we looked externally and internally, contrasting the state of our society, economy, and industry with our own values and collective abilities.
We are always interested in perspectives on how this moment can be a reckoning for society toward progress. George Monbiot's Out of the Wreckage, which points to the power of the Commons as an unheralded agent of prosperity throughout our history, influenced a refined vision around what we believe is at the heart of both resiliency and innovation — community.
Community is a frequent theme in the work we take on. Our new case studies better reflect our purpose to co-create collective prosperity. From Wander the Resort and its deep relationship with Prince Edward County to Matthew House and their incredible support network of volunteers and resettled refugees to Maria Ressa and Rappler and the movements of civic action they facilitate — our best moments as a studio are being partners to inspiring leaders creating tools and systems that build and empower communities.
That reflection furthered our purpose to use design and our relationships as a means to create more collective prosperity. Or as we call it, design for shared progress.
Kindling participatory culture is beneficial whether or not it leads to political transformation. You could reach the end of a political life of this kind and tell yourself: We didn't take power. So all I've achieved is to bring people together, reduce loneliness, suspicion and fear, create jobs, entertainment and pleasant places to live, and increase the sum of human happiness. What a waste.
— George Monbiot, Out of the Wreckage
Celebrating Convergence
The idea of emergence and convergence were themes that came up often when discussing how we work.
Convergence speaks to the coming together of our team, our partners, the state of society and markets, and our client's vision. Changing any aspect of that combination dramatically affects the outcome of the work we do. We truly believe in our partners as the co-creators of the work we do - from strategy, to design to implementation.
Emergence speaks to the nature of our working process. Inspired by Adrienne Marie Brown's Emergent Strategy, we believe that strategy is an outcome of a working relationship with shared values and is often organically defined through iterative approaches rather than a fixed plan that is executed. Digital technology affords us the opportunity to be malleable in our approach and we take full advantage of that to the benefit of our partners and the work we create together.
The gradient blooms you see throughout our site and brand language are a nod to these ideas of convergence and emergence. As well, our new identity removes the outlined quadrants to better represent the value of the whole, rather than emphasizing the parts that come together.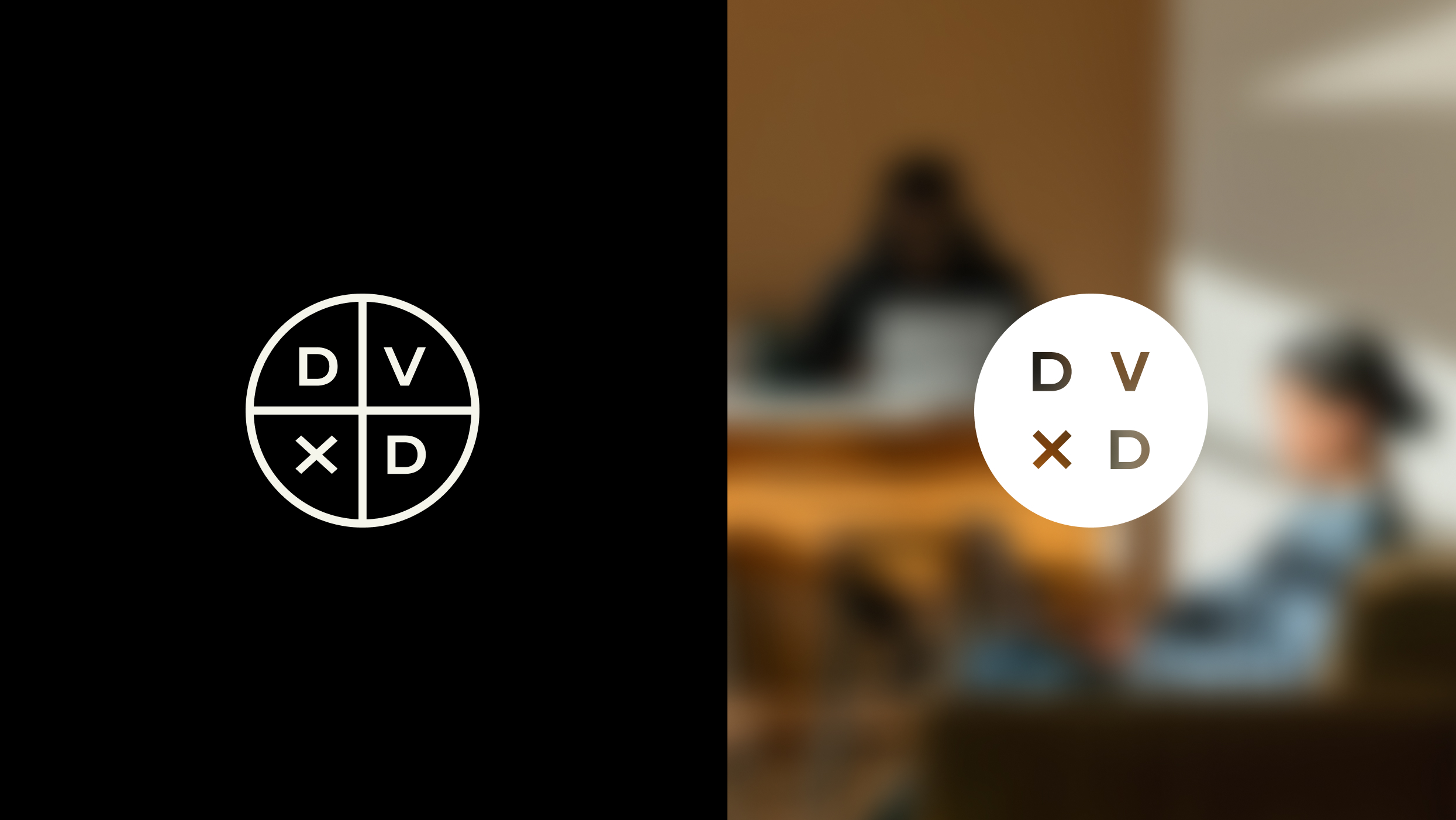 Committing to Progress
As much as we have sought to progress sustainability, equity and health in our work with our partners, we know there is more opportunity to drive change outside of what we create alone. How we approach the work we do, how we build our studio and how we support others outside of our project work were all opportunities.
As a studio, we have made a few commitments that we feel are achievable as we grow.
First, to continue to partner with at least 50% women leaders and founders, who have historically made up over 60% of our client base. Similarly, gender representation is essential within our studio - and we will seek gender parity in our team and leadership (currently 33% / 40%).
Second, we believe steps toward sustainability and equity are no longer nice-to-haves but rather necessities for a prosperous future. We spent an extensive amount of time making our new site accessible and with little impact on the environment as possible. That means small steps like supporting a dark mode, syncing with your OS settings, drastically reducing animations and working toward high accessibility standards.
Finally, we believe that a mission that is focused on creating shared progress can only be fulfilled by addressing two recent critical issues: The rise of isolation and the need for a sense of belonging in local communities.
As an increasing number of professionals in our industry pursue individual careers or remote work, we recognize the opportunity to bring people together to share resources, and knowledge, build networks and simply just rediscover a sense of connection that was lost over the last two years.
To that end, we're launching Co_lab - a common space for diverse creatives to gather, work and grow together. We're excited to be working with several partners to bring this community to life, some of whom will host workshops and events in the shared space. Follow us on Instagram as we share more details in the new year and open our waitlist to folks looking for a co-working community that shares our values.
These commitments shave been outlined on our studio page, to both hold ourselves accountable but also celebrate the change we want to see so others may be inspired by it.
This past year was a period of growth and maturity for our studio for shared progress. We're excited to share some of that growth and look forward to what's ahead.