Reflecting on our 3rd Anniversary as a Studio for Shared Progress
Three years doesn't seem like much but, especially given the last couple of years, it has been transformative for us as an independent design studio with a mission to help businesses impact social progress.
First, three years marks a bit of validation for your vision. You can make it on skill, luck and the money in your pocket for a while but eventually, as an independent studio, clients and partners have to be invested in your perspective for you to succeed. The idea of design as a more participatory process with positive social outcomes as a goal has resonated with an increasing number of partners we work with.
Secondly, after a transformational time in global history, these last few years have given us the opportunity to reimagine what the next three years could look like. With a stronger sense of purpose and diverse perspectives of a growing team, who we work with and how we work will certainly evolve.
Lastly, three years marks a turning point from a practice led by a singular perspective, to one where the direction of the path forward is shared by an entire team. The first three years cements the bedrock of your culture — for better or worse. The values we established will form the basis for our growth moving forward, with our team at the helm.
It felt like a good time to reflect on how we got here and what we've learned.
How it Started
Just over three years ago, I was sitting at Sam James Coffee on Queen West, across from Trinity Bellwoods park in Toronto. I had recently decided to leave my old job with the nagging feeling I wanted to approach design for technology in a different way.
Why? After over a decade-plus career already at that time, my eyes were finally open to the realities so many others already experienced: That technology and its younger sibling, user experience design, in the intention of being more human-centred and individually focused, were actually creating devastating impacts on a systemic scale.
From the displacement of communities in the sharing economy to the erosion of democratic institutions through unchecked social networks, to the exploitation of labour and the environment with the growth of ecommerce, everywhere we sought to create a better life for some, we were shifting the outcomes of many to the margins.
I spent my weeks at that cafe meeting with many people I respected across so many disciplines - from other designers to executives to technology leaders. My good friend and long-time colleague, Silva Gonzalez and I had long discussions about what a future design studio could be. So much of those values were born out of those discussions and the first few projects we led together.
Ultimately, DVXD was founded to explore the idea of Design for Shared Progress. Every single day since those initial conversations we've been asking how we can help leaders and founders create and grow brands and products with equity and sustainability at the center of their strategy through more collaborative and inclusive methods of design and engineering.
Whether or not we would be viable as a design studio remained to be seen.
Three years later we're still here and continuing to grow.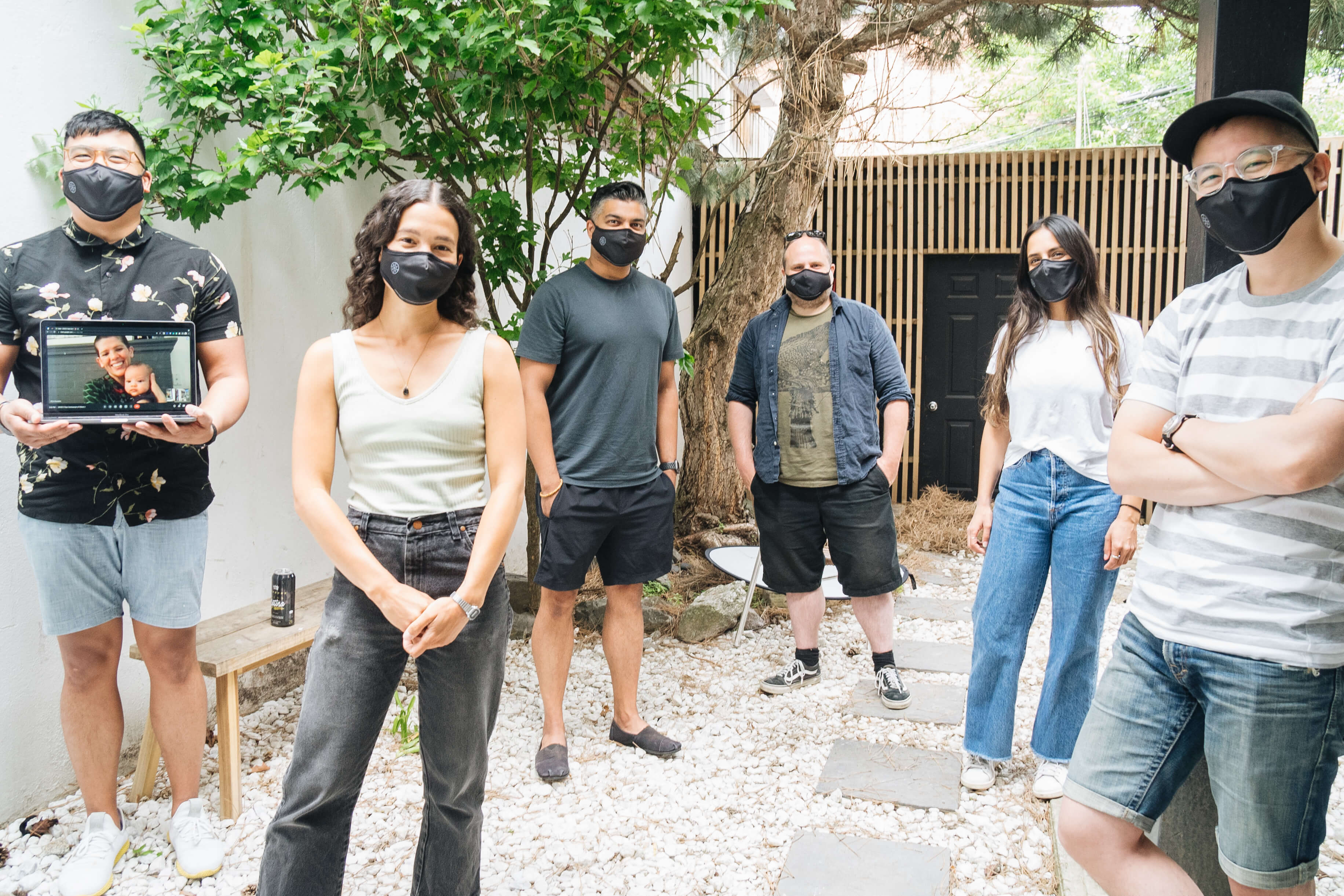 How it's Going
We are living in a time where increasingly the norm is to seek out sustainable, equitable and inclusive businesses. There are already incredible initiatives that make this possible - from the a11y Project to the B Corp movement to work being done within the framework of Design Justice, and education in the form of Respectful Design.
Fueled by movements like these more organizations, and the teams and leaders that drive them, are looking for partners who value more inclusive methods to creating brands and digital products.
For us, it started with Canadian retailer Indigo, who believed in a shared vision of creating a local and experience-focused gifting marketplace.
Then, Rappler - led by the incomparable Maria Ressa - whose very mission was to build a social platform for communities of action.
Then, Chamberlain University, who has been a massive contributor to more Black and Latinx graduates in the field of healthcare while also contributing to a better understanding of health equity and social determinants of health.
Followed by Wander — a re-imagination of how we travel as a way to reconnect to family, the land, and local communities.
Most recently, we partnered with Willow, a financial tech startup focused on giving everyone access to property investment. Not only are we brand strategy and product design partners to Willow, we also own equity because of how much we believe in their mission and their founders. It's a model we're planning to follow with other select ventures who contribute to positive social outcomes.
We remain ongoing partners to nearly all of these businesses as they evolve toward a shared vision of socially centred enterprises.
The Shift
In between all this though, it felt the world tilted on its axis.
It took a global pandemic and the killing of George Floyd to stir long overdue, collective calls for change that reverberated from the sidewalk to the boardroom to the halls of public office.
From that moment, things changed. It is sad but true that many didn't (and still don't) take calls for justice or how the world has fundamentally changed seriously. They see these calls for change as a distraction to their mission. They don't see the intersectional nature of how the last couple of years have exacerbated longstanding inequities.
They dismiss what this really is - a fundamental shift in the way societies organize themselves, connect with one another, and reshape how economies will operate.
It is our belief is this era is over. We are now in the era of more distributed and diverse teams, of reevaluating our connection to the environment through our communities and Indigenous knowledge and shaping public policies based on a better understanding of our history, the lands we have settled on, and the generational impact past actions have had on how we are shaped as a society.
(We will be sharing concrete commitments we want to make in a separate post — including our commitment to at least 50% of our partners being women founders or executives, currently at 71%.)
As a collective of many diverse identities and lived experiences, we're inherently tied to that shift. For us and our partners - some of whom may not exist yet - there remains a lot of work to be done, but also opportunity within that change.
If this resonates with you as a founder or partner, we welcome to chance to be a part of realizing your vision.
What We Have Learned
Looking back, it has been a remarkable experience as our studio evolved over these last three years. Personally, the greatest achievement has been assembling a group of incredibly creative and diverse individuals who believe in our mission. They each could have taken more lucrative or glamorous career paths and I'm grateful for their contribution and companionship to acheiving our mission.
Not surprisingly, we've learned a few things together that we thought would be worth sharing.
Rooted in our values of Craft, Community and Co-design, here are a few takeaways from our formative years as we look ahead to our own future evolution.
Build an external support system "The anchor behind every independent venture is always a strong external support system, because more than ever, the waters are rarely ever calm. Through this all I am grateful to have a partner and peers who I could lean on."
Everyone all in "Three years marks a shift from a practice led by a singular perspective, to one where the direction and responsibility of the path forward is shared by an entire team."
Know yourself before trying to fit "By first looking internally, genuine values, compelling stories, and unique expressions rise to the surface. We can attract others by what we value more than by how we are different."
There is no new world "Everything we create exists within and upon existing communities and cultures. Respect the past and be mindful of the present when creating the future."
Thank you to all our partners, team members, family, friends, peers and advocates who brought us to this moment.